Announcing Pentester Academy Certifications!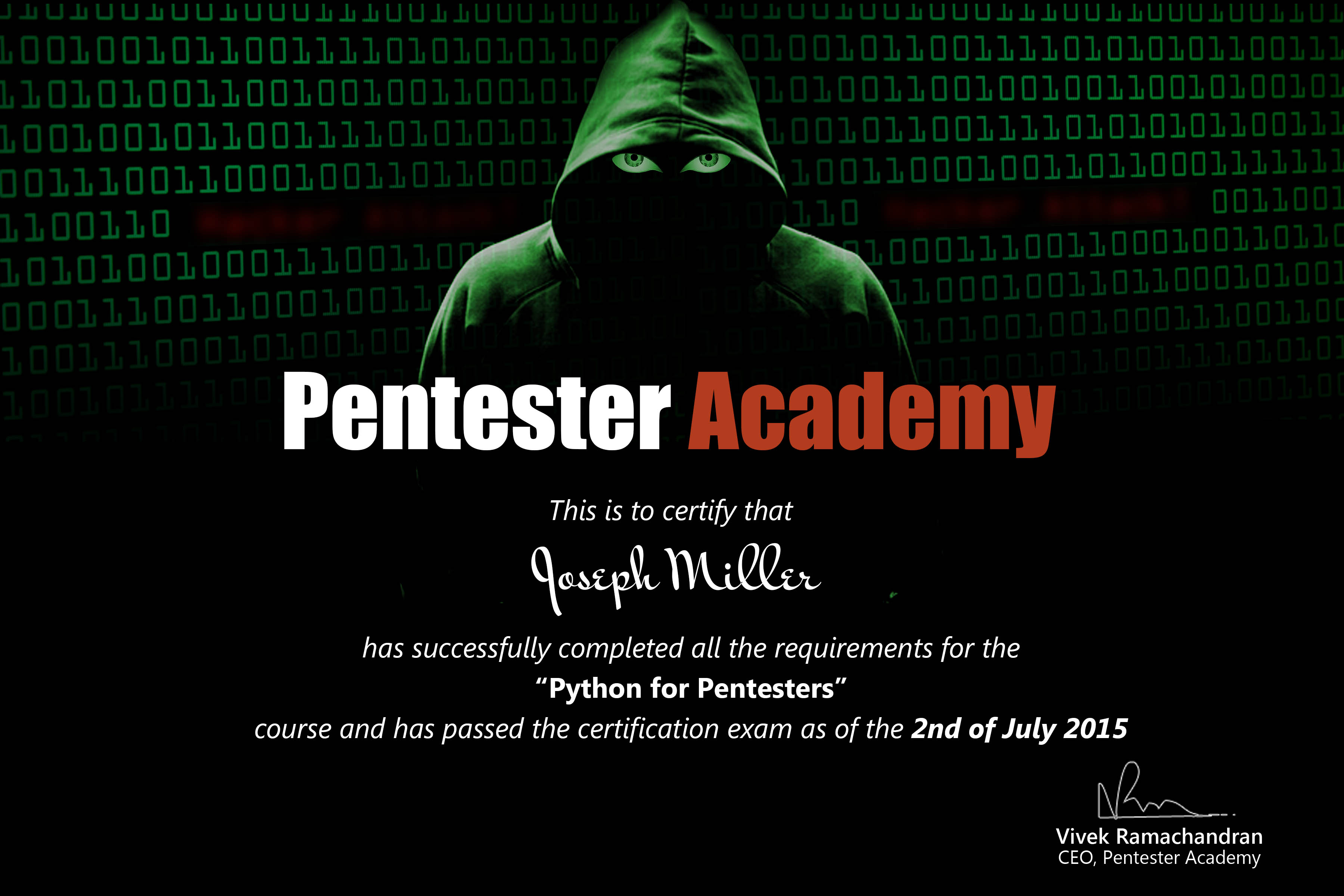 Purchase any Certification Exam for $70 ( $100 )!
F.A.Q
1. Who can sign up for a Pentester Academy Certification Exam?
All our current and past Pentester Academy students can sign up.
2. How many days do I have to schedule an exam once I purchase it?
You can give the exam anytime within 12 months of purchasing it. Exams can be scheduled by contacting Pentester Academy support at least 30 days in advance.
3. What will be the exam format?
All our exams are completely hands-on and practical in nature. The exact tasks given during the exam will depend on the subject. The exam time will be 3-6 hrs depending on the subject. Once you make a purchase, you can always contact support for more details.
4. What is included in the exam cost?
Each purchase includes:
Certification exam
PDF certificate once you pass the exam
5. If I fail the exam, how much would a re-examination cost?
A re-examination would cost $100
6. Why don't all courses have a certification exam?
Every major completed course will have a certification. Once an ongoing course is completed it will have an associated certification exam.
7. I have a question not listed in this FAQ
Please email Pentester Academy support at feedback [] binarysecuritysolutions.com